If you're in e-commerce you probably already know about Magento being one the fastest growing e-commerce platforms around. Did you also know that more websites among the Alexa Top 1 Million and Top 100K run on Magento than any other platform? You do now. Take a look:
Alexa Top 1M
Impressive, but not surprising when you consider Magento's extensive list of features and low price tag (free!). No other open source e-commerce platform comes close to Magento when it comes to sheer out-of-the-box power and almost limitless customizability.
The numbers above represent website globally. How is Magento faring in Japan?
Magento currently holds the number 2 spot after WooCommerce among all EC websites, but is used more by far in the websites of well-known and international brands. (Though it bears mentioning that EC-CUBE, a locally-produced EC platform offering, is conspicuously absent from the Datanyze list of platforms. Unfortunately we do not have data regarding the number of EC-CUBE webshops in Japan at the moment but will publish those figures when they become available.)
But for now, let's take a look at a few Japanese websites which run on Magento!
Le Creuset
Popular French cookware and kitchen tools brand Le Creuset runs nineteen country-specific e-commerce websites on Magento, including their Japanese online store below.
Ladurée
Ladurée makes France's best-known (and much loved) macarons, and sells gift sets and other products to delighted Japanese consumers on their Magento-powered EC website.
(Full disclosure: we support and manage the Laduree website and online stores.)
Paul Smith
Magento is often used for fashion and apparel websites and now even offers a version of their enterprise platform targeted specifically at apparel brands.
Benetton
Hermès Paris
Looking for a 100,000 yen muffler? You came to the right place! The Hermès website and online store gives you more than just great deals on hyper-luxury fashion goods. It also serves as an example of the degree of creative control and flexibility Magento allows for when it comes to UI design.
Happy Socks
For the more budget-conscious among us (e.g. – yours truly) there are cool things aplenty to buy on the Magento-powered HappySocks website.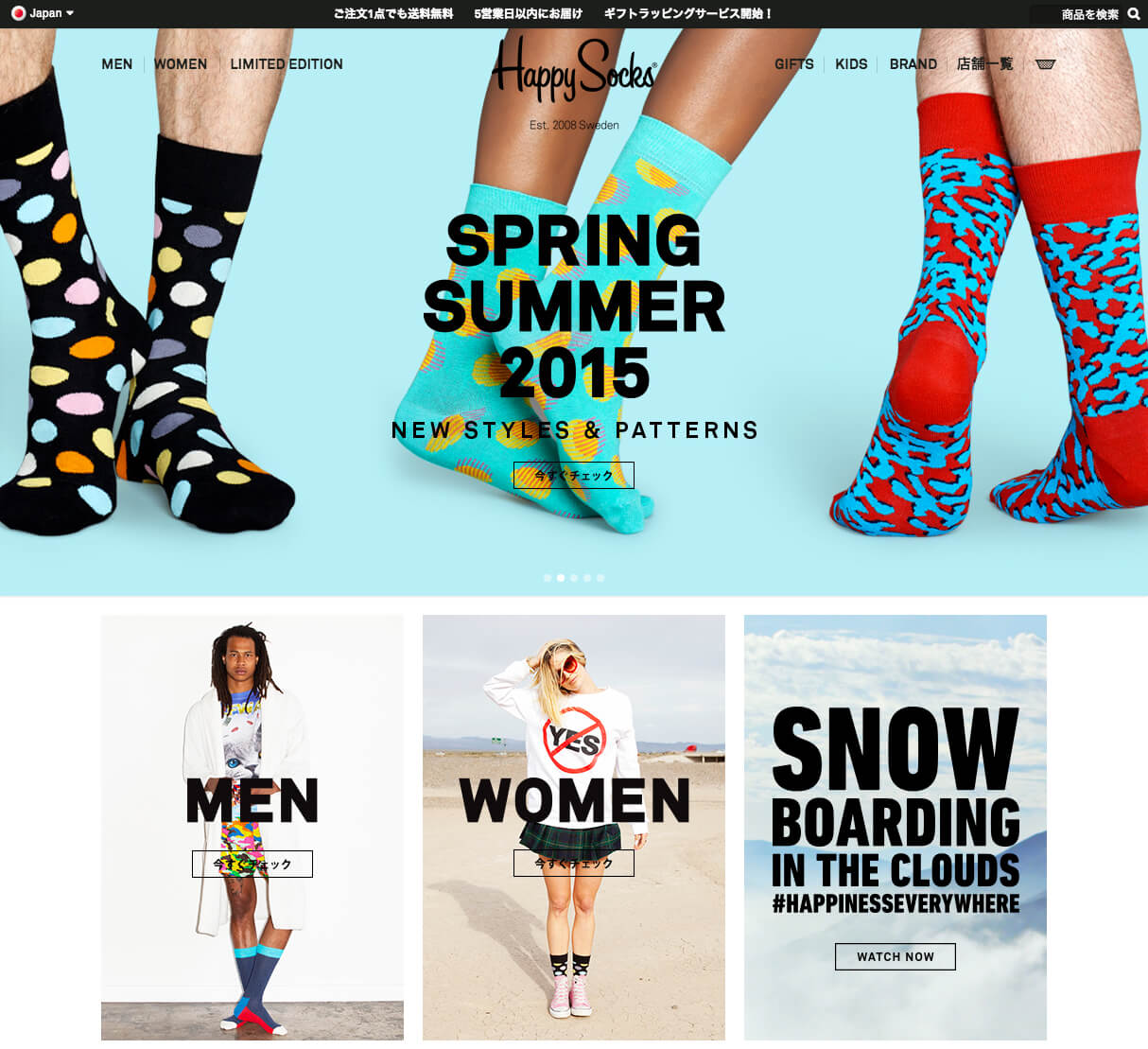 Repetto
Everything the ballerina on the go needs, all in one place!
Pandora
Danish jewelry maker Pandora was founded in 1982 and does a booming business in Japan, due in no small part to their beautiful and highly functional Magento-based website.
Know of any others we should include in the list? Send me links and I'll happily add them!
And if you're looking for an agency to help develop or support your Magento-based e-commerce website you need look no further. We're expert in Magento and are always happy to talk about ways we can help our clients achieve their sales targets and other goals online.
PDF is here