"The most fun you can have sober" is how one friend described the Canyons experience, and as we reviewed the gigabytes of photos and videos with which we were supplied as we kicked off a new redesign project for Japan's leading outdoor adventure company we were in no position to argue.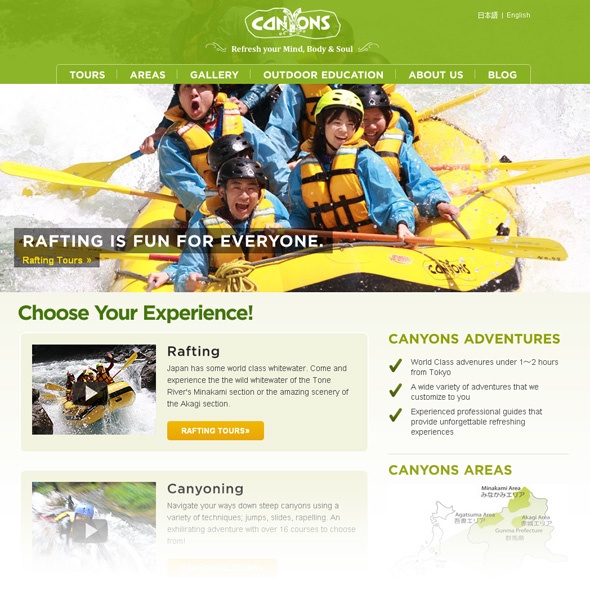 Minami-based Canyons, run by long-time Japan resident and outdoorsman Mike Harris, has been treating fearless souls from Japan and beyond to a wide range of mountain adventures since 2000. In the Summer it's white water rafting and canyoning, while in Winter snowsports are the main fare. Mike runs the Canyons operation like a well-oiled machine, with attention to detail and expertise sure to make even the most faint of heart feel at ease sliding off a waterfall or shooting through the rapids.
So excited were we with the adrenaline-rich activities on offer that we chose Canyons and Minakami for our annual company trip. The service, the skilled staff, and the beautiful setting all made for an unforgettable Summer weekend away from our thrill-challenged Shibuya office.
If this reads like an endorsement let me assure you, it is. If you haven't experienced Japan's rivers and canyons first-hand and full-on you should start planning your Canyons adventure today. We suggest starting at their kick-ass new Netwise website. (wink)