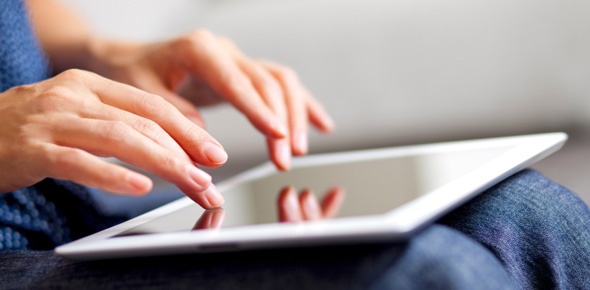 Each new year brings with it change and new developments, and 2013 seems poised to do so in spades. We're in the midst of sweeping changes brought on by the rapid proliferation of new technologies that affect the way we live, work, play and interact with the world around us. What's does 2013, the Year of the Snake, have in store for us?
Here at Netwise the focus of our interest and attention lies in the realm of online marketing, web design, and development, and so I would like to share with you our take on just a few of the trends (and opportunities) in this space we think are especially important for you and your business in the coming year. And with what better to start?
Mobile, obviously.
2012 is being called the Year of the Smartphone, and rightfully so, with smartphones taking as they did a majority share of mobile handsets in the US and other major markets. In Japan the same has been true, with over a  quarter of the population now owning smartphones. Smartphone adoption is happening at a rate 10 times that of PCs in the 1980s and appears to be the fastest of any consumer technology in history.
As a result we're all spending more time–and doing more–on the small screen. Email is certainly no exception. Recent figures from email analytics firm Litmus show that, as of June 2012, more emails (38%) are now read on a mobile device than on either desktops or via webmail.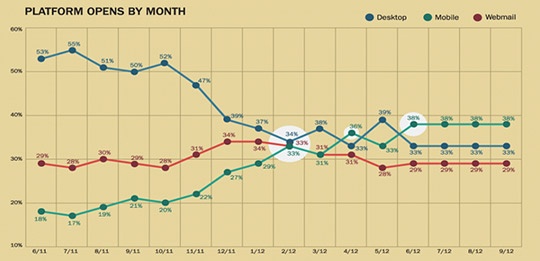 A natural consequence of this is that many click-throughs from emails to websites are happening on smartphones and (to a lesser degree) tablets. Web searches are increasingly being done on smartphones as well. All of which works out to more mobile traffic coming to your website or online store than ever before.
And of course it doesn't stop at search and email. Mobile has become the intersection point for virtually all content formats, including social, video, games and more. Smartphones are now the centerpiece of a complex web of interaction connecting people, content, apps and locations. More importantly, what we are seeing now is just the beginning of a trend that shows no signs of slowing down any time soon. What this means is that more and more of the online interaction customers have with your company and brand will inevitably happen on a smartphone.
Ways your business can adapt:
If you don't already have a mobile strategy in place for your business, now is the time to get one.
Prepare responsive email marketing content which formats automatically to the screen dimensions of the device viewing and always looks great.
Make sure the landing pages you send email traffic to are optimized for mobile  devices as well as PC.
Create a responsive website or a mobile version which will be presented to visitors using smartphones and other mobile devices.
If your business has a location-based component (retail shops, restaurants, etc.) start looking into mobile advertising and geofences.
Tablets
We all know about the explosive growth in tablets over the past year, but let's take a look at a few of the numbers that drive home the significance of what this trend represents:
Gartner predicts that there will be 665 million tablets in use by 2016
Apple has sold 100 million iPads in the two and a half years since they were first released
Tablet traffic to ecommerce websites has surpassed that of smartphones
"Couch commerce" is taking off, with tablet conversion rates now on par with that of desktops'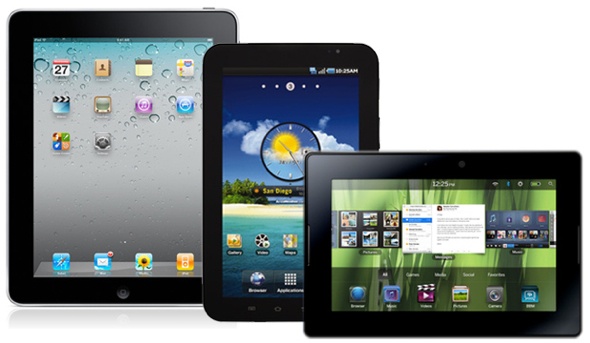 According to a report publish by the Mobile Marketing Data Lab in October, 16% of the Japanese population now owns a tablet device (mostly iPads), while another 30% is either planning to or considering buying one in the coming year.
The implications for this trend are many, but in terms of the web and online marketing there are two important ones. First, website and email content will need to conceived and developed with tablet devices in mind. Second, while navigating websites on a tablet is easier than with a smartphone, there are still limitations. All iOS (Apple) devices are unable to display Flash content, for example, and everyday tasks like form input can be tedious and prone to errors.
Ways you can meet the trend:
Take a look at your own website on an iPad or other tablet device. How does it look? How does it work? Many sites work just fine on tablets, and yours may, too. And if not? Time to get busy optimizing it so it does.
Replace your Flash content with HTML5 (where appropriate) or get rid of it all together.
If you're planning to redesign your website soon make sure you create a responsive design (see below) which will provide content optimization across all screen sizes, tablets included.
Responsive (or Adaptive) Web Design
Any discussion of smartphones and tablets todays leads inevitably to Responsive Web Design (RWD). The goal of RWD is to provide an optimal viewing experience across a wide range of devices, from desktop computers to tablets, mobile phones, eBook readers and more. What this means in practice is that your website knows the screen size and capabilities of your device and formats the content accordingly. Desktop users see "full version" we are all used to seeing, while iPhone users, for example, get a stripped-down, lightweight version optimized for touch control and a smaller screen.
Want to see how it works? Open up the Boston Globe website (shown below) on a full-size screen, then slowly narrow the browser window by dragging the edge from the right. You'll see the content reformat itself fit the new width as you go.
While responsive web design seeks to have a single site design work across all devices, Adaptive Web Design automatically redirects visitors to alternative, mobile-optimized contact, sending you from–for example–a desktop-optimized www.mydomian.com to a mobile-optimized m.mydomain.com. This model typically involves distinct and independent front-end screens using a shared back-end (database and content management system).
On the user-facing side, the end result is essentially the same: users are presented with well-formatted content which looks great on whatever they happen to be using. The benefits to you? More time on site, more engagement, more orders, inquiries or registrations.
What does it mean for your business?
Responsive websites are the future, to be sure, but they are also quickly becoming the Now. Having one website that just works on everything is the best strategy, anyone will agree. Digital strategist Andrew Der puts it this way:
The ubiquity of mobile and tablet devices has obvious development implications. In 2013, companies should begin to take a Responsive Web Design approach to their site development, as part of a broader strategy that recognizes every screen as just another device onto which content needs to be rendered properly.
We couldn't agree more.
Adaptive website design means creating and maintaining multiple versions of your website or online store, an often messy and inefficient proposition. Working with apps means jumping through whatever hoops are required of the app stores your platforms use, and also having to support a dizzying array of new devices, dimensions, screen resolutions, etc. With RWD you code once, and what you have in the end is fluid, forgiving and highly functional.
The only downside to RWD is that it's new enough that not many agencies understand it yet or can do it well. The design and development process is very different from typical web design, with protoyping and design happening essentially in parallel. Testing and validation are far more complex and time-consuming. As a result, finding the right partner today can be difficult. Moreover, it is generally impractical (if not impossible) to simply retrofit an existing website to make it responsive. And as soon as you start talking about complex systems like e-commerce sites or web applications it gets even more unrealistic. Many companies simply choose to start over from scratch because doing so is cheaper and easier.
The best thing you can do today? Take a close look at your website analytics data. How many of your visitors are on smartphones and tablets? How did they get there? What do they do on your site, and how long do they stay? The answers to these questions will help drive the conversation about what you can do to ensure your web properties are serving your customers the way you need them to. And if you need help making sense of it all please feel free to get in touch.
Content Marketing
Marketing your company online has historically been a matter of telling people how your great your products and services are and hoping they believe you enough to become your customers. Today, however, with search engines being the first place your customers go when looking for your stuff, simply getting found out there alongside your competition is your first priority. This is where content marketing comes in.
Changes made by Google to its algorithm over the past couple of years have made the adage "content is king" more true today than ever before. Creating and publishing relevant, timely and useful content on your website not only helps improve your ranking among search results, it also gives you the opportunity to establish a relationship with current and future customers by providing them with something of actual value which they can then:
Feel happy or thankful about
Share with their friends or colleagues
Link to on their own websites
These are good in some obvious ways and have the added benefit of helping to both a.) increase your page rank (which improves your site's position among search results) and b.) drive more traffic to and interest in your website overall. Compare this with paying SEO firms to post links on blogs and in forums–a common means for trying to achieve the same results–and the better option should be clear.
Now, just saying "content is more important than ever" is unlikely to address the key problem we've always had with publishing good content: creating it. Limitations of resources and talent have and will be an impediment to effective content creation, and that's why this year I think we'll be seeing a lot more firms relying on outside resources to meet new demands for both volume and quality of content. Pawan Deshpande, CEO of Curata, says this:
In 2013, I predict that marketers will be forced to go outside of their comfort zone to find scalable ways to produce content that can fuel their marketing programs. Some may try outsourcing content creation outside of their marketing teams. Some may go outside their organization's walls to find content to curate. Others may attempt to crowdsource content creation among their user base.
For those of you out there working with content marketing directly you will find a wide array of tools available today to to help you research, plan and track your acvitivities.
Video
Video is a hardly a new trend, but in 2013 we're going to see more and more video content published on all kinds of websites, including yours (if you're smart). Video content is very popular and has many proven benefits, including drawing traffic to your website, keeping visitors there longer, and driving conversions. On ecommerce sites product videos typically increase conversions by 50-150%, while also reducing the number of product returns.
Creating video content is easier today than ever before, and publishing it on your website can be as simple as copy-and-paste. If you're not using video on your website already this is a good year to get started. Common formats include introduction videos (for your company, individual or product), interviews, product videos, testimonials and video blogs. Matt Singer, CEO of Videolicious, makes this prediction for the coming year:
In 2013, more employees will be equipped with video cameras on their phones and tablets, which will open the door to more use of video in marketing. An entire additional tier of video content will arise–not the perfect, national TV commercial or home page video type–but, instead, the authentic, personalized product demonstration, the one-on-one customer support video, or the customer or employee testimonial video.
Video content which works well published on your own or another website or via free video sharing sites like YouTube and Vimeo. If you want to see some good examples of locally-produced video content check out the Tokyo American Club's YouTube channel. Another one I like is this introduction video for Nagoya-based Cezar's Kitchen.
In Closing
There are many other changes afoot today, particularly when it comes to online marketing. Retargeting, big data, conversion rate optimization, real-time bidding, marketing automation; too many topics to cover in one sitting. Watch this space over the coming months for info and updates on what the market is doing and how you can put the latest tools and techniques to work for you and your business.